At the end of every trip, SafetyNex records :
– Risk Profiles
– Usage Profiles (those data are fully compatible with European regulation RGPD)
– Global driving score of safe driving : from 0 to 100%
Risk profile : duration or distance (as you wish) spent in every risk slots
To read SafetyNex manual click here.
Usage profile: km, duration crossed by :
– Kind of infrastructure (urban, interurban, highway)
– Time slot (day, hour, etc.)
– zip code
– risk
All those variables can be sorted and filtered (by you) in the recorded data base
From risk profiles we extract:
– Self-confidence of driver
– Anticipation capability of driver
– Driving skill (ability to reproduce risk always the same value : repeatability of driving risk)
With those 3 dimensions it is possible to propose coaching and advices to the driver: how to improve their safety.
At the end of every trip, SafetyNex records :
– Risk Profiles
– Usage Profiles (those data are fully compatible with European regulation RGPD)
– Global driving score of safe driving : from 0 to 100%
Risk profile : duration or distance (as you wish) spent in every risk slots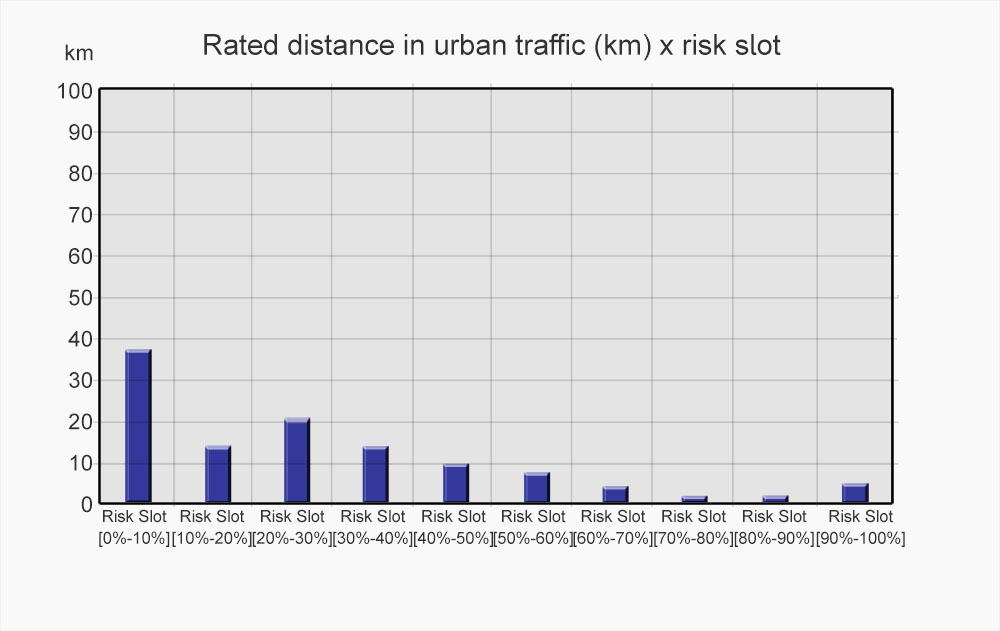 Example of trip stats for driver :